Discount codes and Discount Help
How do I enter / add a discount or voucher code?
Entering a voucher or discount code at the checkout
If you are lucky enough to have one of our promotion codes follow these steps to ensure the discount is applied correctly.
When you have completed your shopping click the basket icon in the top right of your screen.

You'll be greeted with your intended purchases and a total price at the bottom. Click secure checkout!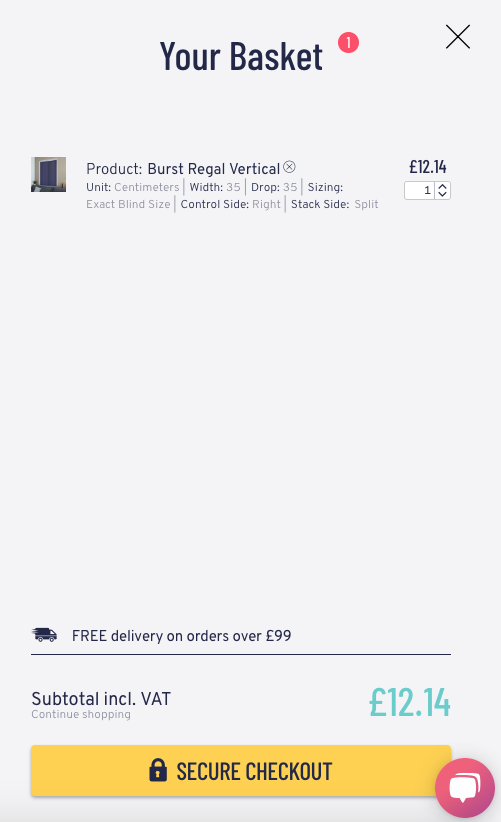 You will then be greeted with your order summary. Just underneath the shipping address there is an Add voucher code button.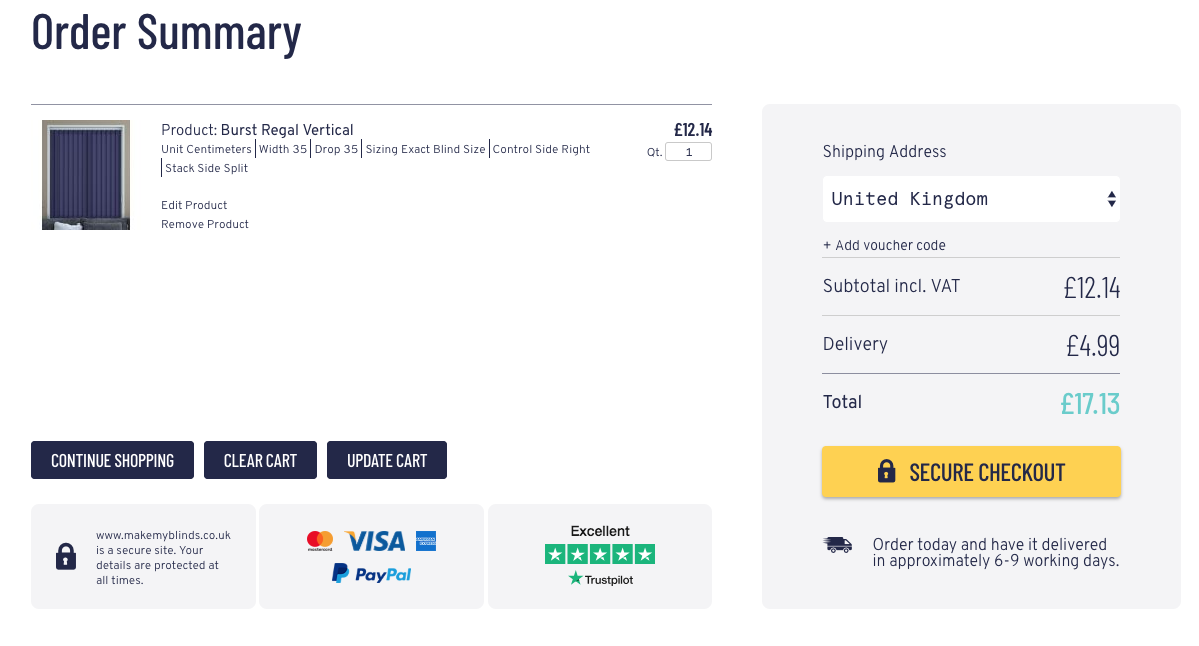 Type in your code and click apply!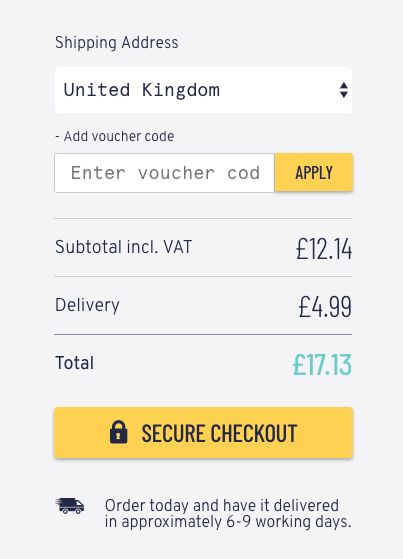 Our promotion codes and discounts are time sensitive please check that the code is still valid. For any additional queries do not hesitate in contacting us on 08003688441 or email us at info@makemyblinds.co.uk