What blinds should I get?
Blinds great for your bathroom, bedroom, conservatory, living room and kitchen
You've definitely come to the right place! We specialise in great quality blinds for all over the house, office or wherever!
In all honesty it's all down to personal preference but here's a couple of ideas to get you started.Think about what room the blind is for. By scrolling onto our All Blinds tab we have divided our blinds on the rooms they are best suited to!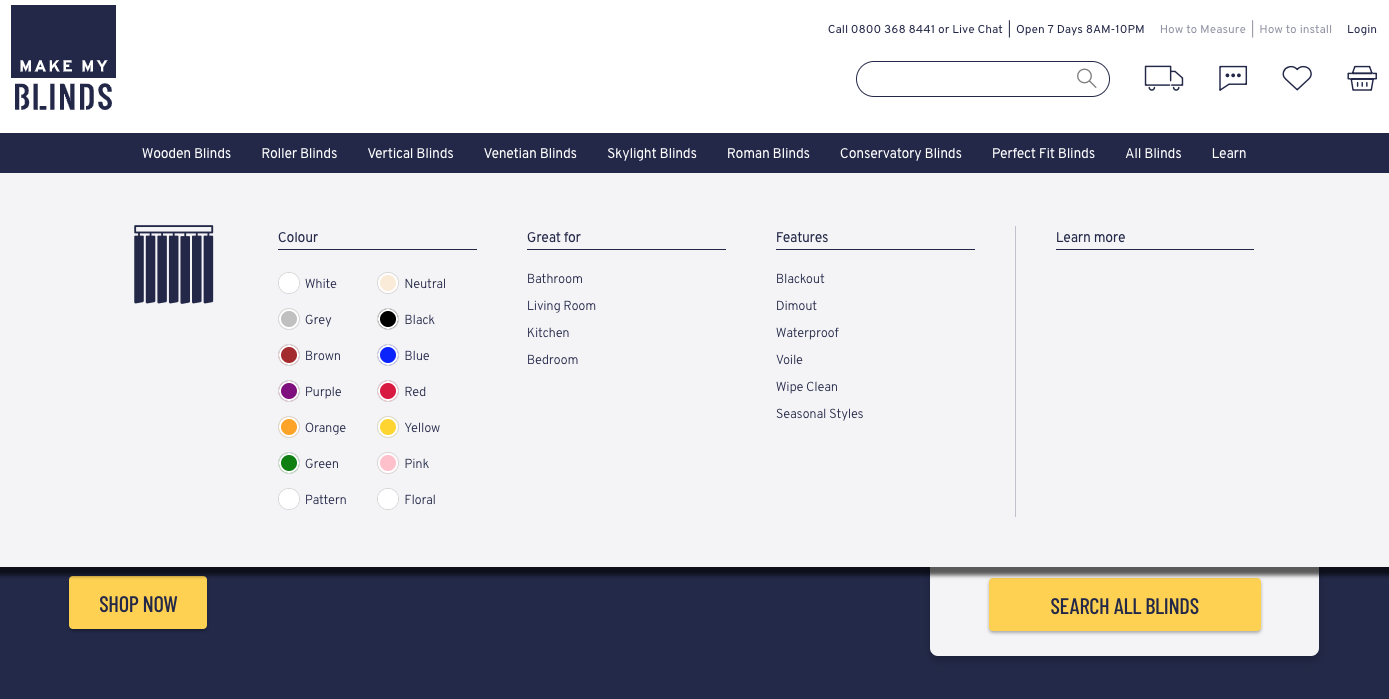 In addition this Great for feature is available when scrolling over any of our individual blind groups
Think about what blind style you like and then double check where we recommend the placement.